Locksmith Saint Petersburg FL – 24 Hour Emergency Locksmith
Saint Pete Locksmith service is your full-service, affordable and reliable mobile locksmith Saint Petersburg FL area. Whatever your locksmith or security needs, our licensed and insured locksmiths have the answer. Some of our locksmith services include:
We're Here in an Emergency
If you have an emergency and need a locksmith St Petersburg right away, our courteous team of dispatchers offers the fastest r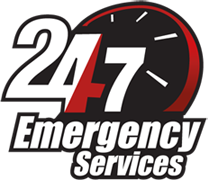 esponse times in the business and they will have a technician on his way to you within minutes of your call. So, whether you are locked out of the house, you have locked your keys in the car, or you lost your car keys, our team of highly-trained locksmiths can resolve the situation before you know it.
We Protect Your Home & Business
Saint Petersburg Locksmith is also your home and business security resource, offering the best residential and commercial lock and security solutions. Call us for a complete home or business security evaluation. We will assess your doors and locks and suggest ways to improve security inside and out.
We are Affordable
We understand that hiring a professional locksmith can be stressful. You are never quite sure if you are being charged a fair price, and there are many locksmith scammers out there. With Saint Petersburg Locksmith, you don't have to worry! We want your business over the long-term and we want your referrals as satisfied customers. That's why we pledge to provide the highest-quality service possible at realistic and reasonable rates and stand behind our work 100%!
Saint Petersburg 33710, 33784, 33747, 33743, 33742, 33741, 33740, 33738, 33737, 33736, 33734, 33733, 33732, 33731, 33730, 33729, 33716, 33715, 33714, 33713, 33712, 33711, 33709, 33708, 33707, 33706, 33705, 33704, 33703, 33702, 33701
South Pasadena
Tarpon Springs
Treasure Island
North Redington Beach
Redington Beach
Redington Shores,
Safety Harbor 34695,
Seminole 33772, 33775, 33776, 33777
Belleair Beach 33786
Belleair Bluffs
Belleair Shore
Clearwater 33755, 33756, 33757, 33758, 33759, 33760, 33761, 33762, 33763, 33764, 33765, 33766, 33767, 33769
Dunedin 34697, 34698
Gulfport
Indian Rocks Beach 33785
Indian Shores
Kenneth City
Largo 33770, 33771, 33773, 33774, 33778, 33779
Madeira Beach
Oldsmar 34677
Pinellas Park 33780, 33781, 33782